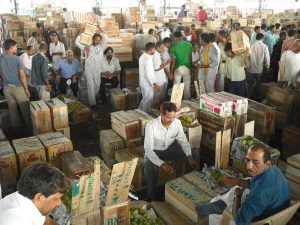 International Food Policy Research Institute (IFPRI), jointly with the National Academy of Agricultural Sciences (NAAS), and the ICAR- National Institute of Agricultural Economics and Policy Research (ICAR-NIAP), is organizing a Policy Dialogue on "Innovations in Ensuring Remunerative Prices (MSP) to Farmers: Challenges and Strategies" on Friday, March 23, 2018 at the NASC Complex, Pusa, New Delhi. 
This theme is selected in view of the recent budget speech by the Finance Minister to fix the Minimum Support Prices (MSPs) at 50 percent higher than the production cost, and develop effective mechanisms to ensure remunerative prices to the farmers. Increasing MSP at 50 percent higher than the production cost was long awaited demand by the farmers. The moot issue is how to implement the higher MSP for all the crops. It is in this context, this policy dialogue is planned to develop alternative and feasible options, so that farmers get remunerative prices.
The event will also be marked by the release of the Global Food Policy Report 2018.  The report looks at the impacts on food security and nutrition of greater global integration – including the movement of goods, investment, people, and knowledge – and the threat of current antiglobalization pressures. The report will be launched by Dr Shenggen Fan, Director General IFPRI along with other reputed dignitaries.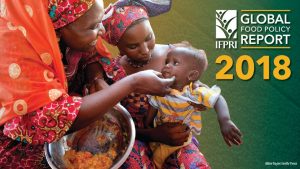 More details about the launch event can be found here.